WHAT ARE DERMAL FILLERS?
We use hyaluronic acid based dermal fillers. Hyaluronic acid fillers are used to plump and shape lips, restore soft tissue volume loss, soften lines and folds to contour the face.
PRIOR TO PROCEDURE
Prior to the procedure, you will have a consultation with our experienced injector to examine your skin, review your medical history and explain the procedure and what to expect. Once established that you are a good candidate for dermal filler injections, we will create a tailored treatment plan and recommend the appropriate amount of units. Our experienced injector will determine the best dermal filler for you.
WHAT TO EXPECT & POST CARE
Treatment lengths vary based on area or areas treated. Areas that are most commonly treated with fillers are under eyes, cheeks, lips, jawline, chin, nasolabial fold (smile/laugh lines) and temples. Results are visible immediately after treatment. The healing process involves swelling, and possible bruising and depends on your body's reaction to the treatment. Please plan at least two weeks before any event. The final result will be seen after the product settles and the body is healed, usually two to three weeks. The results can last anywhere from 6 months to 12 months depending on area treated, and amount of product used.
Prices for Dermal Fillers reflects the total amount per appointment and is as follows:
$800 per syringe
Dissolving filler starting at $250
Before & After
Juvederm
Juvederm is a hyaluronic acid (HA) based filler, which is meant to restore and refill naturally occurring HA to areas where it has been depleted.
The type of Juvederm chosen will depend on the location and severity of the patient's wrinkles, creases, and volume loss.
Restylane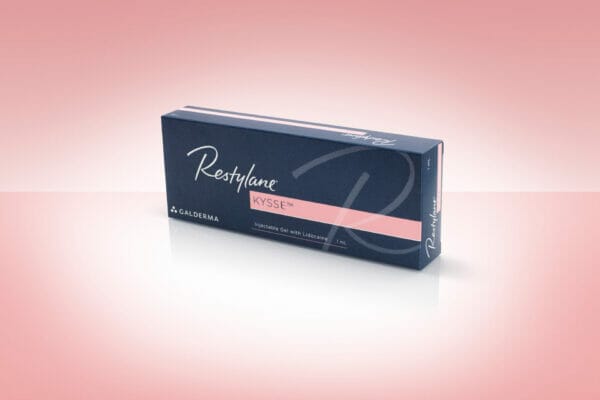 The Restylane line is a range of hyaluronic acid-based products that smooths away facial wrinkles and folds( Restylane, Restylane Lyft, Restylane Refyne, Restylane Defyne), provides subtle lip enhancement (Restylane, Restylane Silk), smooths the lines around the mouth( Restylane Silk), adds lift and volume to the cheeks( Restylane Lyft), and helps reverse the signs of volume loss in the back of the hands (Restylane Lyft).
Revanesse
Revanesse® Versa™ is a hyaluronic acid dermal filler that can be used to treat moderate to severe facial wrinkles and folds, including nasolabial folds.